AGN International announces that Peruvian firm Sanz & AC has joined its Central & South American (CSA) membership.
AGN International is one of the world's leading associations of independent certified public accounting and consulting firms and sets rigorous criteria for admission to the association.
We provide outstanding continuing professional education and intra-member collaboration to help all member firms serve clients with excellence and maintain adherence to the highest professional standards.

Sanz & AC, located in Lima, Peru, is a spin-off of Latinoamericana de Gerencia, established in 1990 by Alfredo Eduardo Rodriguez Neira and Malena Sanz. Sanz & AC provides accounting standards for corporate and public sectors, including accounting management and costs, due diligence and accounting assistance in tax claims.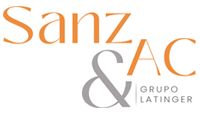 Sanz & AC
Jirón Caracas 2226
Jesús María
Lima
PERU
Web: https://latinger.com/
Tel: (561) 719-4899
Email: informes@latinger.com
Visit the AGN firm profile: https://agn.org/firms/sanz-ac/
PARTNERS: