PRESS RELEASE: May 31, 2023 – The AGN 2023 North America Regional Meeting, held from May 21 to 23 in Seattle, WA, brought together 240 participants for a highly engaging and informative event. This annual regional flagship event, themed "We Go Together! Honoring the Past, Valuing the Present, Shaping the Future," provided attendees with valuable content and opportunities to connect.
To mark the region's 45th anniversary, the event featured sapphire-blue inspired social activities. Attendees showcased their enthusiasm by donning their finest blue attire for a memorable dinner at the Museum of Flight. Additionally, participants enjoyed the experience of attending a Seattle Mariners Home Game, further enhancing the sense of celebration and camaraderie.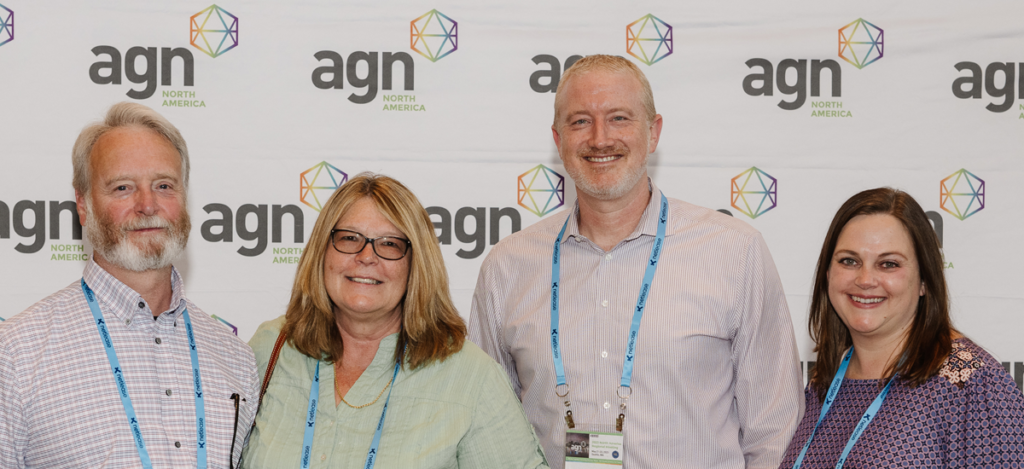 The event boasted an extensive nine-track program, enabling delegates to exchange best practices and explore innovative approaches to enhance their firms' value. Heath Alloway from Upstream Academy delivered an impactful session on creating an innovative and growth-focused culture. Keynote speaker Tracy LaLonde from Joychiever provided delegates with seventeen lifehacks to buck burnout.
A variety of roundtable discussions were held during the event, including an IT-focused session centered on innovation, ChatGPT, and security. Furthermore, a panel on outsourcing, led by AGN's Global CEO Malcolm Ward and Faiz Jaffar, offered valuable insights into effective outsourcing strategies and the commitment spectrum.
Ellen Choi, Cofounder at Aiwyn, expressed her enthusiasm about the event, stating, "We had such a great gathering of the AGN community at the NARM conference in Seattle. I come out of this event energized and excited to push the innovation boundaries of our industry."
Chris Roberts, MCIPD, SPHR, Chief Talent Officer at Hanover, shared his top five takeaways from the event, emphasizing the significance of focusing on productivity, leadership development plans, multi-generational workforce dynamics, HR innovation, and the value of networking with diverse professionals.
The AGN 2023 North America Regional was a resounding success, providing attendees with invaluable knowledge, opportunities to connect, and inspiration to shape the future of their respective industries.
For media inquiries, please contact:
Jodie Tailford
Communications Manager
AGN International
Email: jtailford@agn.org
AGN is an international association of separate and independent accounting and advisory businesses. With members in over 85 countries, AGN provides a platform for firms to collaborate, exchange best practices, and offer comprehensive solutions to their clients. For more information, please visit www.agn.org.